Regular Sunday Morning Worship Services on-site are resuming as of Sunday June 28.
In place of Sunday School we want to encourage you to access the excellent teachings that are available through "Right Now Media" at no cost to you. If you are not signed into "Right Now Media", or if you have any questions about how to access this valuable tool, please do not hesitate to contact Tom Marmor at adminassistant@northbaptist.org.
We would humbly ask that you please continue to faithfully give through our online means at www.northbaptistchurch.org or by mail at North Baptist Church, 127 Sly Avenue, Corning, NY 14830.
Through this current storm, stay anchored in Jesus.
"This hope we have as an anchor of the soul, a hope both sure and steadfast and one which enters within the veil" (Hebrews 6:19)
Welcoming our new Senior Pastor
SPECIAL
SERVICE – Pastor Len Robinson – Pastor John Bennett
Passing of the Shepherd's Staff
Charge to the Congregation
Charge to Pastor John Bennett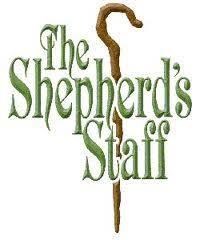 Please join us for The Gathering at 11 am via a Zoom Meeting – (Check your Saturday email for information to connect to the meeting) (No Gathering on July 19)
Click on this photo to go directly to our Facebook page.